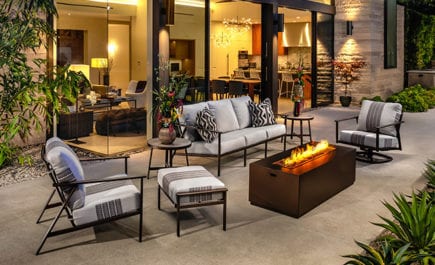 Made for Generations
Hand-crafted patio furniture backed by an incredible warranty, O.W. Lee's furniture is designed and built to last for generations. Our passion, your pleasure.
The O.W. Lee Difference
OW Lee Company uses only the highest-quality materials in the production of their furniture. Materials are individually measured and precision-cut to ensure a smooth and accurate fit. Carbon steel, galvanized steel, and 6061 alloy aluminum are meticulously chosen for superior strength as well as rust and corrosion resistance.